Services
Personal Assistant (PA) Service
Limerick CIL is one of the largest providers of Personal Assistant Services across Limerick. A PA service is a service for individuals with a significant disability who need assistance in aspects of daily living, at home, travelling, at work, college or socially.
A PA is someone who provides assistance to an individual with a disability to help them in all aspects of daily life from personal care, household domestic tasks, driving and interpretation etc.
The role of the PA is to assist, not to provide care or tell the service user what is best for them. PA services enable the service user to make their own decisions and be in control of their own life, opening up opportunities in education, employment, socially etc.
To be eligible for these services the applicant must have a primary disability that is either physical or sensory in nature. The service is available to adults under 65 years of age. If a child under 18 is in need of a service they will need to apply on the same application form. These applications are dealt with in a separate process.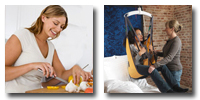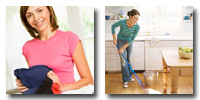 Assessment & Getting Started
How can I apply for this service? There is a standard application form which must be completed and is available from the HSE Area Manager for Disabilities in your area. If you meet the service criteria, the HSE will refer your application to a service provider e.g. Limerick CIL, IWA etc. for assessment.
On receipt of your application one of our service coordinators will contact you to discuss your needs with you and will then arrange to visit you at your home, usually within 24 hours, to carry out your home care assessment and conduct a health and safety risk assessment.
The assessment will ascertain your needs with regard to your required level of assistance with regard to your bathing /toileting / feeding/ dressing/ prompting medication and mobility needs etc. Each person's service is individualised and agreed in partnership with them.
The identified need of an individual determines the level of service required (i.e. number of hours and how many PA's required) to enable an individual to achieve independent living.
For Information on PA Services
If you would like more information or clarification on our services, please contact Personal Support Service Coordinator or the Manager of West Limerick Independent Living at 069-77320 or email info@limerickcil.com
Information on Applying
For information on applying for a service from the Health Service Executive check out the HSE website for Personal Support Service for people with disabilities. www.hse.ie